Oat is now available on the Google Play Store.
Download Oat today to start growing the seeds of mindfulness into your notification habits.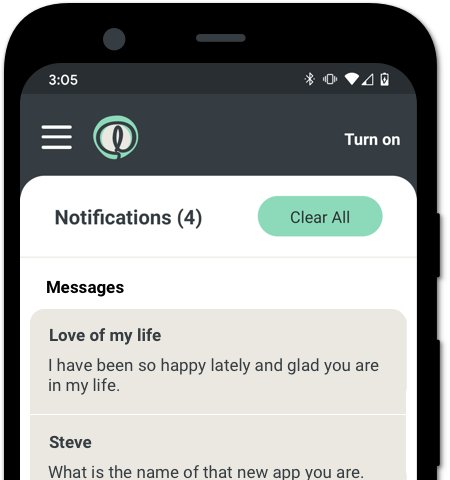 Master your notifications
Are you feeling overwhelmed by the constant buzz of your phone? Oat helps you build a mindful practice with your notifications by having you check-in with your breath before engaging.
Lean in
A common practice with notifications is to highly manage them in a way to prohibit certain types of notifications from reaching our attention. This can sometimes make us remove ourselves from the conversation. Oat takes a different approach to manage notifications and instead changes the relationship with notifications. Instead of disengaging, the practice helps you engage after you have grounded yourself.
Practice
Oat acts as an interstitial between you and your notifications. It is easy to see when Oat is running in Mindful Mode. This means Oat will take your notifications and put them in the Oat app, which will be accessible after the breathing exercise.
Mindful Mode is toggled on and off easily. Turn it on when you feel you want to be more aware, and turn it off whenever you want.
Meaningful Friction
Meaningful friction is to put friction in between tasks that will have a meaningful change to behavior. Technology has been optimized and streamlined in modern life. Our bodies have not been optimized, and sometimes that can cause sadness, frustration, and sometimes even anger. The friction Oat adds attempts to put friction in between the time that your phone gets a notification and the reaction to that notification.
The friction that Oat added is simply breathing. We slow you down for two breathes to let users know to focus on their breath. Focusing on the breath allows you to think about how you feel. Your breath changes quite a bit with the different moods you can have. The pace of the breath, and how smooth it is can be huge indicators on your mood. Oat hopes to give you a sliver of insight into that mood by putting you into a very small breathing exercise.
What humans are saying.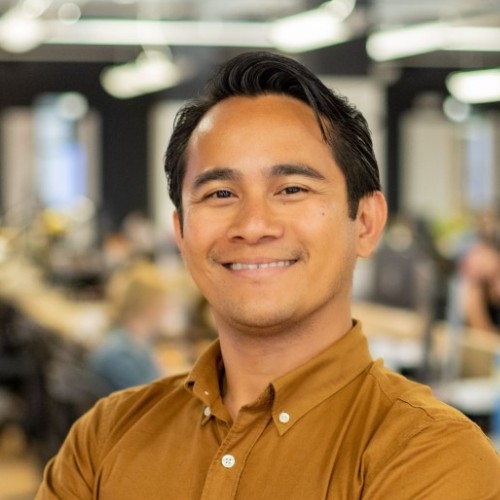 ❝
Our phones barrage us constantly throughout the day with notifications of varying importance; so we're always on alert and anticipating that next post, or message, or email, or stock update. Just basically craving pieces of the future; but Oat at its core and its best delays all that - it simply forces me to do what we can do instinctually and freely...just breathe and be present.
❞
— Kanel Suos | Solutions Architect at Andela
Oat is only on Android
Oat is only available on Android for now since the API's we use to be able to listen to your incoming notifications and IOS does not have an equivelent API. We are looking at clever way to make Oat work on IOS. Have some ideas reach out to us at jacob@getmujo.com.
Oats origins
Telephone meditation
Thích Nhất Hạnh, a Buddhist monk and peace activist, has a practice around the telephone. At Plum Village they practice mindfulness when the telephone rings by using it a bell that reminds them to get in back in touch with their true home, the breathe. This turns something that could be perceived as common sound into a pleasant experience. Instead of being annoyed when the phone rings everyone in Plum Village now people enjoy it when the phone rings. "Listen, listen, this wonderful sound brings me back to my true home." they will say. This is what they call the telephone meditation.
Oat takes a similar practice with notifications but also gives you more of a push to get in touch with your breath. Not only does Oat attempt to declutter your notifications, but it also wants you to have a pleasant experience when checking your notifications. To be present when checking your notifications. To not get frustrated by some unpleasant notifications.
Mindfulness in daily life
Mindfulness is the act of being present in your daily life. To follow your footsteps while walking. Taking in the sounds. Following your breath. There have been studies showing that mindfulness helps with managing stress. Oat integrates mindfulness into the practice of checking notification.
Transition out of automatic behaviors
Oat leverages breathing to take you from a automatic behavior to a controlled behavior. Oat detects the times that these behavior exhibit themselves in bad ways and try to get you to focus on your breath.